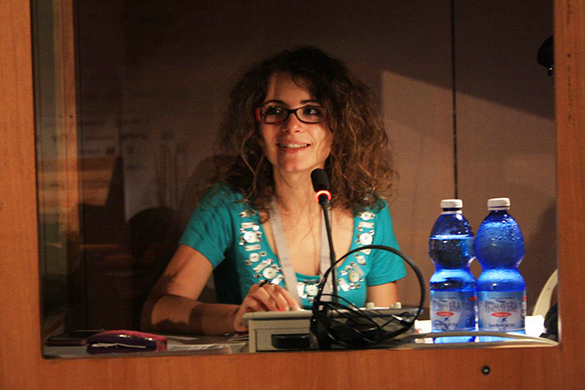 About me
I have been working as a freelance Conference Interpreter and Translator since 2008 and I became a an Associate Member of AITI (Italian Association of Translators and Interpreters) in 2016.
I have been accredited to work for the Representation of the European Commission in Rome since 2017.
After graduating with a Laurea Triennale (Degree) in Interpreting and Communication at IULM University in Milan in 2003, went on to study a Specialization Course for Interpreters and Translators at the Advanced School of Modern Languages SSML Gregorio VII in Rome in 2003-2004.
In March 2008 I completed a Second level Degree (Laurea Specialistica) in Conference Interpreting at the Libera Università degli Studi San Pio V in Rome (now UNINT).
While I was studying, I did two, high level, international internships: 3 months at the Italian-American Chamber of Commerce in Houston (Texas) between 2004 and 2005, and 4 months at the United Nations Headquarters, Department for General Assembly and Conference Management, Terminology and Reference Section in New York in 2006.
I am currently based in Rome where I work as a simultaneous, consecutive, whispered and liaison interpreter.
I specialise in providing language support for business trips and tours to factories, as well as interpreting at conferences, meetings, meetings of Board of Directors, seminars and workshops, both in Italy and abroad.
Furthermore, having built up a network of qualified interpreters and translators I also organise and coordinate teams of interpreters, (in 1 or more language combinations), for international conferences.
Since 2004, I have also been providing my translation and interpreting services to several associations working in the field of human rights, the fight against organised crime, and equal opportunities for all.
Since 2004, I have worked for clients over a range of different sectors, including those listed below: